We are calling for financial support for building a nursery school as part of our effort to help Ishinomaki to recover from the devastation of the Great East Japan Earthquake.
The massive tsunami caused by the Great East Japan Earthquake had engulfed a great portion of the Watanoha district of Ishinomaki City, swallowing homes and people. The coastal areas had turned into mounds of debris, where the remaining people were left in chaos and despair. Many of them, after having been forced to stay in shelters for over half a year, are living in temporary housing units or in rented apartments. In the Watanoha district, over two thousand homes were lost where there used to be more than six thousand homes. Nearly two years after the disaster, the schools in the area—a kindergarten, two nursery schools, an elementary school and a junior high school—remained closed, while one high school reopened and another was incorporated into a different high school. Most of the pupils and students are still being forced to commute to temporary school sites that were set up at different locations.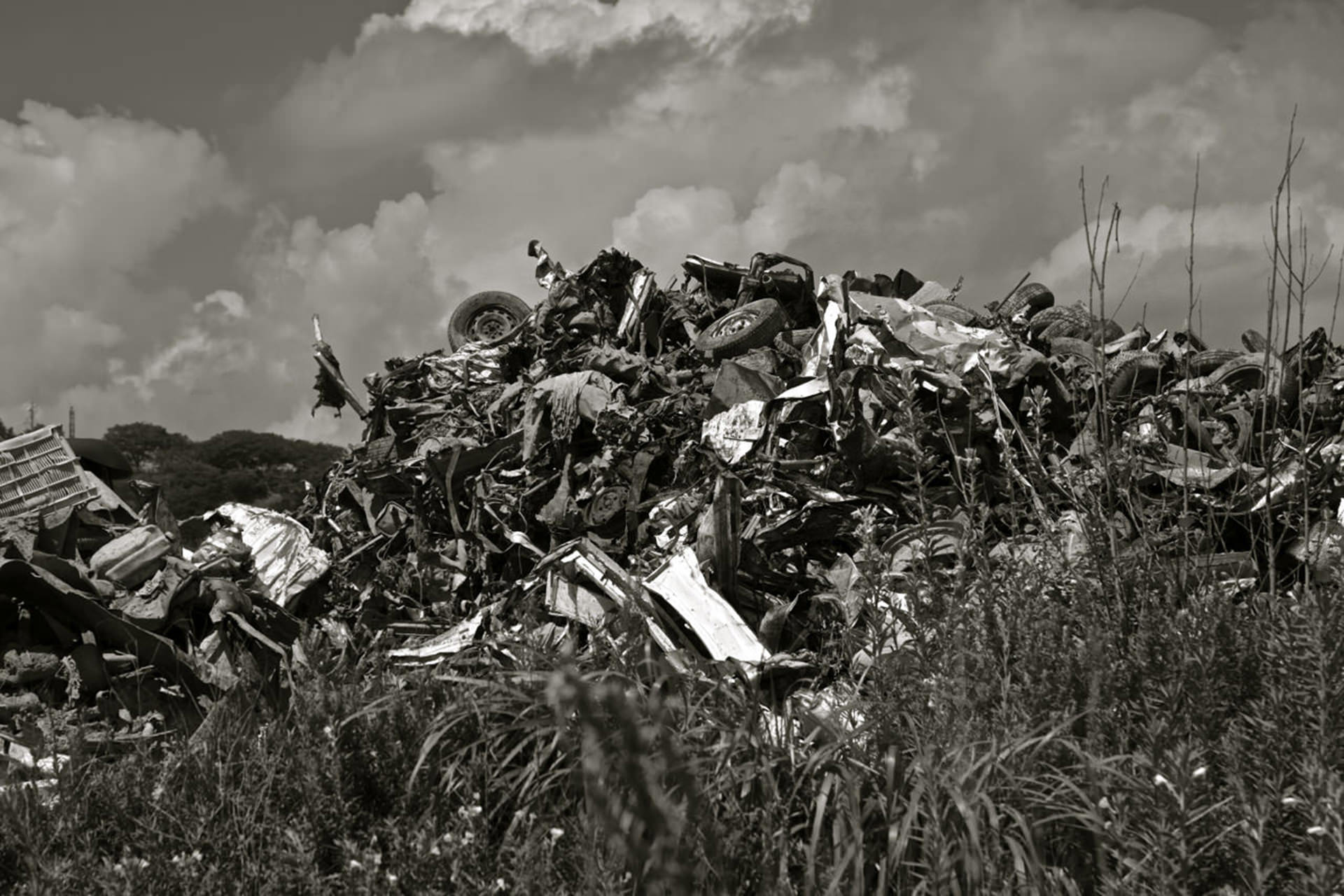 Under these circumstances, we are hoping that the daily life as we used to know it, free from anxiety, may be restored just as soon as possible. To make that happen, we need the power of the younger generations of people; and we need to create an environment where the young children can grow in good spirits—they are the ones who will be continuing the task of restoration.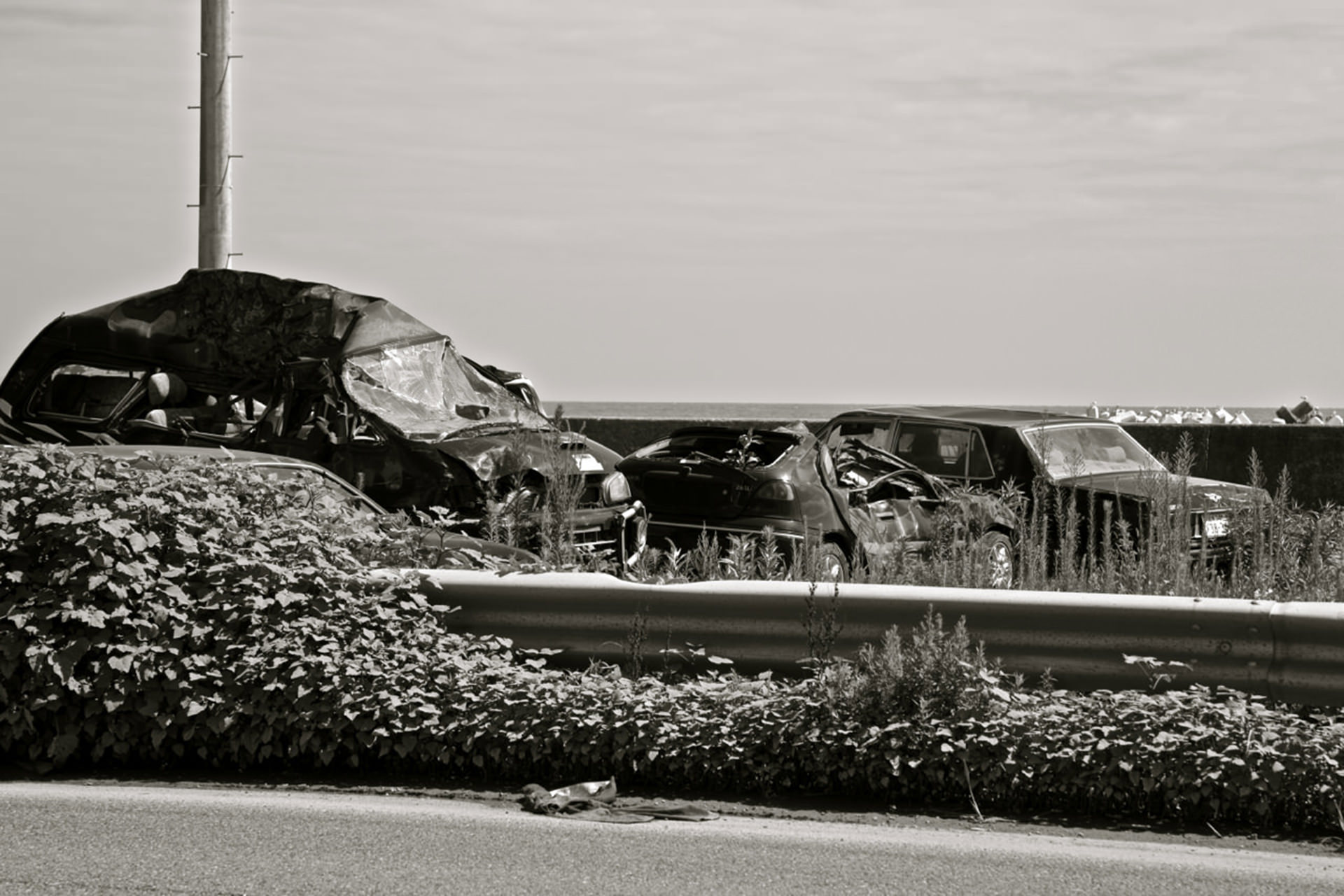 Kihofukushikai, an organization which we had formed, was officially approved as a social welfare corporation on December 28, 2013. We obtained a plot of land and along with subsidies from both the city and prefectural governments, we were able to commit ourselves to building a nursery school. Originally we had planned to open the Ishinomaki-Higashi Nursery School in September of 2013. However, with the construction rush of affected areas causing the materials and labor costs to soar, we were forced to seek more funds, which delayed the completion of the construction till January 2014 and the opening of the school until April of 2014.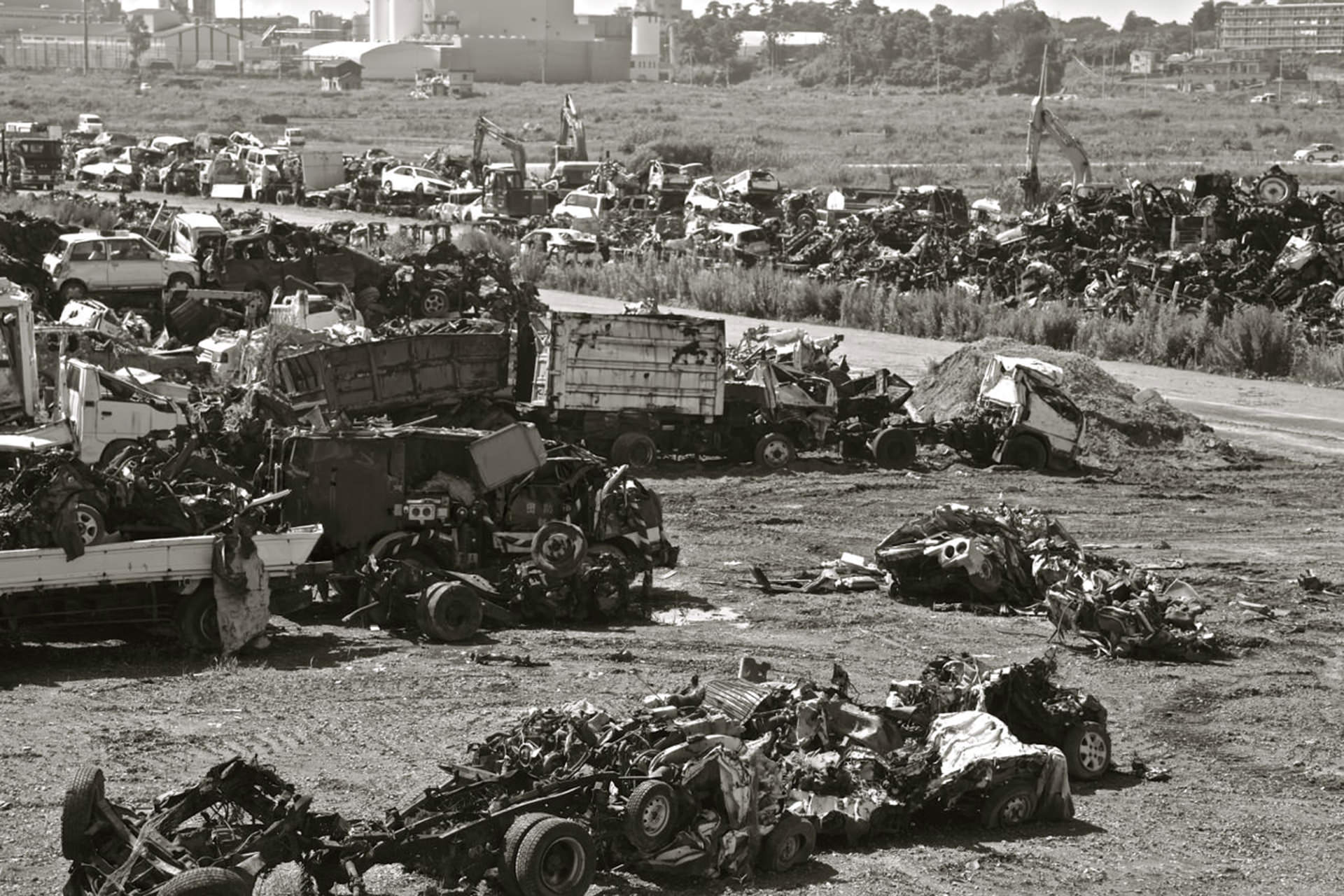 Our own resources, however, are not enough even with the government subsidies. We had to start up this organization regardless of the amount of ready funds. A nursery school is what this district could not do without in order to recover from the disaster, and we also have it in our vision to fulfill those other public needs in the future including facilities for mother and child support, foster home, and nursing home for the aged. It is our hope that these needs may be understood by many people and we ask that the necessary support be extended to us.
Shutsu Onosaki
Director of the Board
Kihofukushikai
A Social Welfare Corporation
Supporting by Bank Transfer
When giving a donation, please fill out the donation statement and send it as an attachment to an e-mail message.
Postal Bank Transfer
| | |
| --- | --- |
| Name of Bank | Japan Post Bank (Post Office) Account |
| Account Number | 02290-8-112620 |
| Name of Account Holder | Shakaifukushi Hojin Kihofukushikai |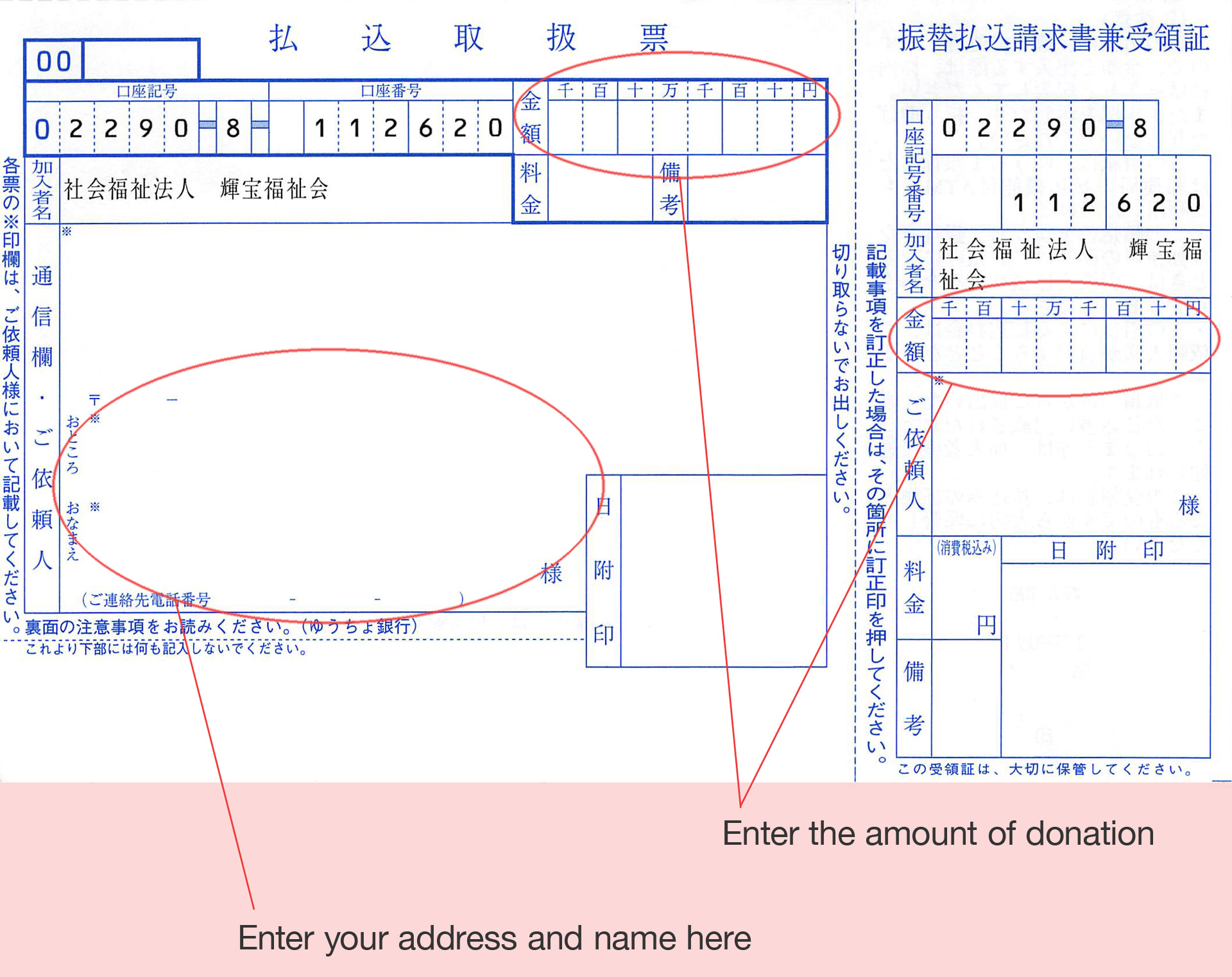 Banks
| | |
| --- | --- |
| Name of Bank | The 77 Bank |
| Name of Branch | Watanoha Branch |
| Branch Code | 407 |
| Type of Account | Savings |
| Account Number | 5280621 |
| Name of Account Holder | Shakaifukushi Hojin Kihofukushikai Onosaki Shutsu |
Japan Post Bank
| | |
| --- | --- |
| Name of Bank | Japan Post Bank |
| Name of Branch | 88 |
| Branch Code | 818 |
| Type of Account | Savings |
| Account Number | 2661187 |
| Name of Account Holder | Shakaifukushi Hojin Kihofukushikai |
Supporting by Purchasing Books and CD
Warm Hands

— a Book of Poems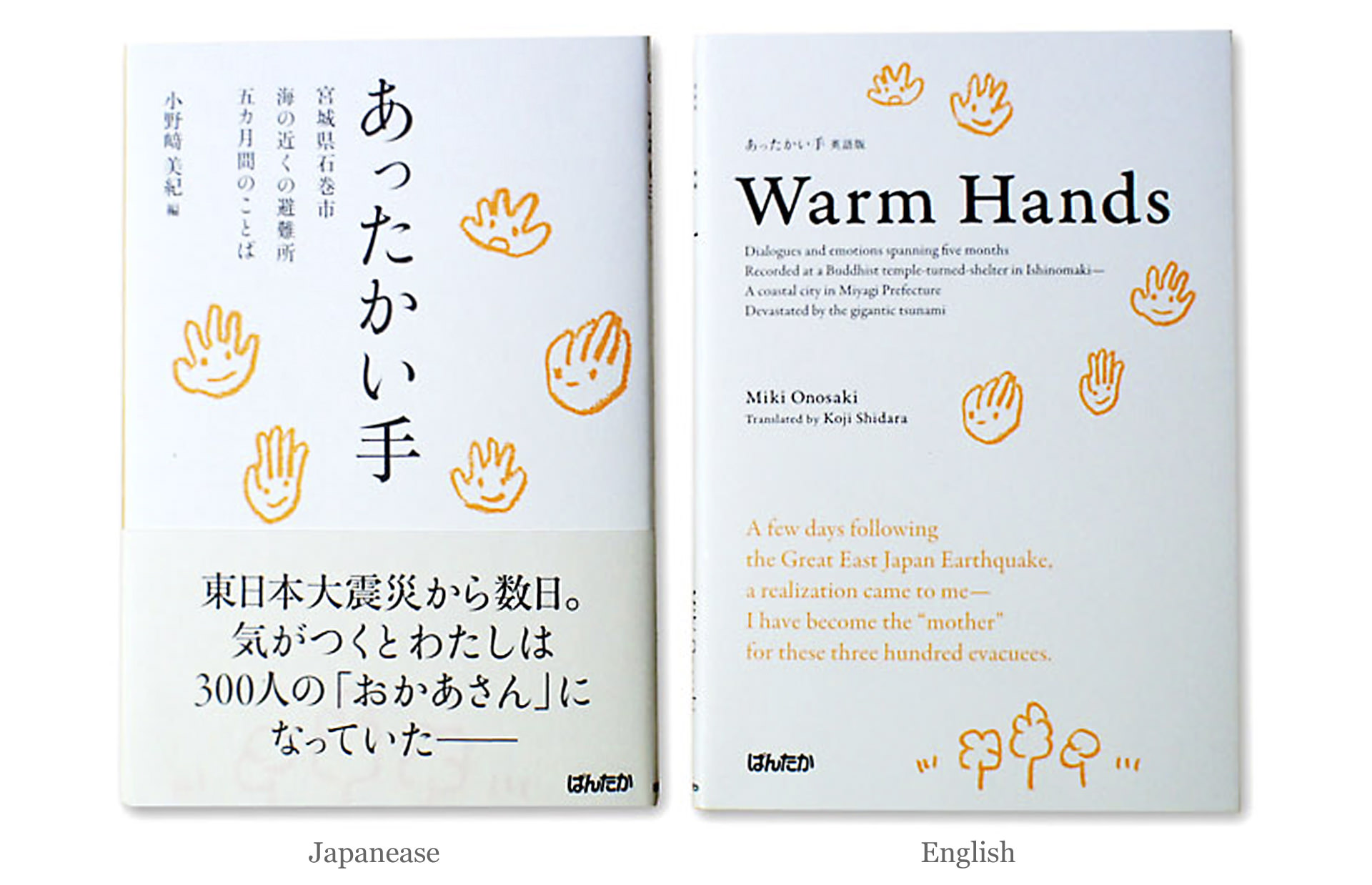 Warm Hands is a collection of poems that describe what the people did and felt after finding shelter at Dogenin Temple following the Great East Japan Earthquake. It also gives accounts of how they came to deal with the harsh realities after making a harrowing escape. The book is available in both Japanese and English. For more details about Warm Hands, please go to "About Warm Hands."
Warm Hands

— Read by the Author

❐ Tatsuya Inagaki, a pianist-composer of Sendai City, responded to the calls for a CD version of Warm Hands by composing piano accompaniments to all the poems which are read by Miki Onosaki herself.
How to Purchase Books and CD
Please click the Book & CD Purchase Form below and fill out the form.
Supporting by PayPal Transfer
Call for Supporting to Start a New Nursery School in Watanoha District, Ishinomaki City
The number of households in the Watanoha District decreased drastically from 6000 down to 4000 due to the effects of the 2011 earthquake and tsunami. With all the children of the district having been forced to go to school in districts outside of their own, many of the young families have had to move.
One way of bringing back those young families was to open a nursery school. On the strength of the bond Dogenin Temple had maintained with the local district, as chief priest I decided to take the initiative to challenge this task with the help of certain individuals, and together we managed to start up a social welfare body "Kihofukushikai."
We have been fortunate to receive subsidies from national as well as prefectural and city government, but we are still in need of further financial support. As part of our effort to fulfill this need, we decided to call out to the global community for support and have established our own PayPal account in order to facilitate international donation.
The donation money will surely encourage the people of the Watanoha district. We would be very much obliged if anybody who saw this message would help to share this with indivudials and organizations that are looking for some cause to give support to.
Onosaki Shutsu
Director of Board Kihofukushikai
(Social Welfare Corporation)
Donation via PayPal